Geoterra has been specializing in Forestry & Land Management in British Columbia for over 25 years.
We have extensive experience in all aspects of forestry across many industries – including but not limited to forestry, mining, oil and gas, government and private sector. Our services range from pre-development or multi-phase planning, through harvesting and clearing operations to reclamation and silviculture activities.
Thorough. Trained. Trusted.
Geoterra has highly experienced and qualified British Columbia Forestry professionals with a strong working relationship with Government, Industry and First Nations. We provide a wide range of comprehensive, high-quality forestry and land management services in a safe and cost- effective way.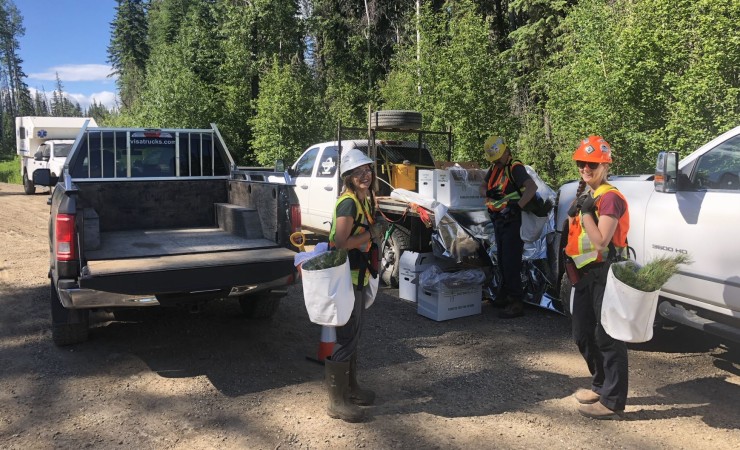 Services Include:
Pre-Development harvest planning
Operational clearing plans
Land acquisition permits all levels of government
Timber Harvesting Field Assessments (Pre-Operational, Operational, Post Operational)
All aspects of multi-phase forest development (Opening design, road location, environmental and old growth mitigation, cut-block layout)
Road location and block layout
Harvest & Silviculture Prescriptions
Silviculture surveys & free growing specialization
Danger tree assessments
Waste & residue assessments
Invasive Plant Management
Pipeline Clearing & Inspections
Master License to Cut Applications & Cutting Permit Applications – least cost stumpage
BC Timber Appraisals, License to Cuts & Electronic Forest Tenure Submissions (EFT)
Small & Large tenure management
Small bridge design plans (engineering & implementation)
Supervision, Monitoring & Guidance of Clearing/Harvesting Activities
As-Built Record Submissions & Access Management Plans
Forest Health Strategies & Productivity Assessment
Timber Supply Analysis
Non-conformance mitigation & mediation
Volume Estimates of Merchantable & Non-Merchantable Fibre (Field & Digital)
Timber Cruising & Compilations
Fibre Utilization Planning & Maximum Salvage Value Analysis
Photo Interpretation, Delineation & Reconnaissance
Preparation & Submission of OGC

&

ILMB

Applications

Preparation & Assistance of NEB

&

BCEAO

Applications

Forest Policy Consultation on Legislative & Regulatory Requirements in British Columbia
Digital Data Processing, Database Linking & Software Development
First Nations, Government & Stakeholder Consultation & Liaison
Integrated Resource Management Plans
Forest Tenure Management
Forest Stewardship Plans
Project oversight and management
Community Wildfire Protection Plans
Indigenous collaboration, training and capacity building
Ready to Get Started?
Contact us to find out how Geoterra can help you!